2019 Hyundai Nexo Chicago IL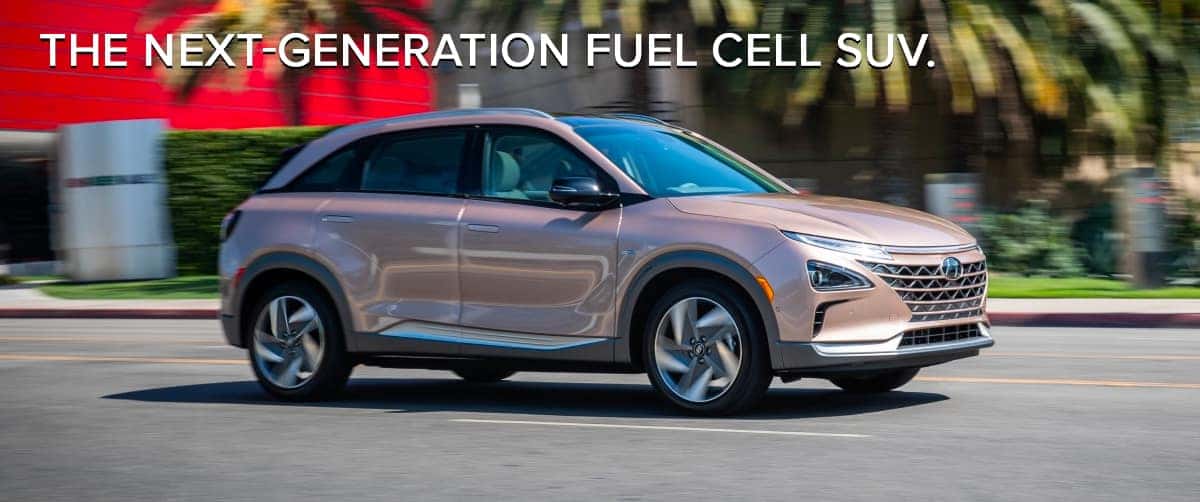 Hyundai introduced the technologically advanced 2019 Hyundai Nexo to the U.S. that is powered by a hydrogen fuel cell making it a zero-emission vehicle. Unlike conventional vehicles that operate on gasoline or diesel, a hydrogen fuel cell vehicle (aka fuel cell cars) or SUV uses hydrogen gas to power an electric motor by combining hydrogen and oxygen. What this means is that the innovative 2019 Hyundai NEXO produces only clean H20 emissions.
2019 Hyundai Nexo Features Chicago IL
Paving the road for zero-emission vehicles and a sustainable society in the future, Hyundai's NEXO is the leading fuel cell SUV thus far. The 2019 Hyundai NEXO also features new Advanced Driver Assistance Systems (ADAS) that includes Remote Smart Parking Assist, Lane Following Assist, a Surround-View Monitor, and many more. Pair these modern technological features with advanced aerodynamics and eco-materials that honors the recipe of an eco-friendly lifestyle.
2019 Hyundai Nexo Fuel Cell Chicago IL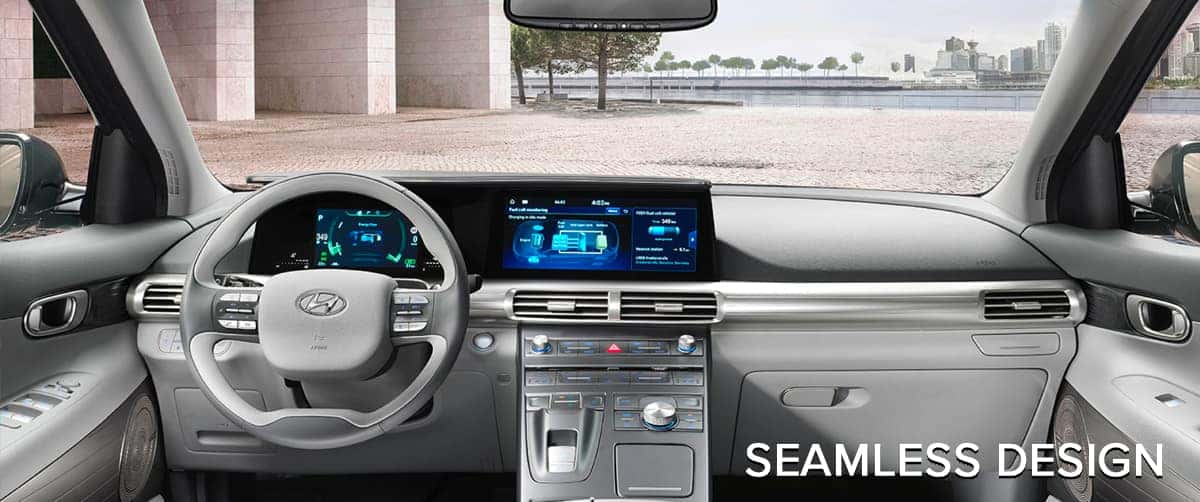 The 2019 Hyundai NEXO is the only mass-produced fuel cell SUV for the U.S. market that boasts an estimated 380 miles of range! What makes this possible? Hydrogen fuel cell vehicles combine the range and refueling of traditional cars with the environmental and recreational benefits of driving solely on electricity. What this also means is that fuel cell vehicles like the 2019 Hyundai NEXO do not create tailpipe pollution when they are driven because the conversion of hydrogen gas into electricity produces only heat and water as a result. Think you're ready for the next best thing? Stay tuned for more!
Welcome to FamilyApproval.com
Financing a new, used, or certified Hyundai vehicle has never been this easy! We offer flexible finance options that fit your budget and lifestyle. From assistance programs for recent college graduates to military discounts, we give everybody the chance to drive their dream vehicle home.
At Family Hyundai, allow our friendly and knowledgeable financial consultants to educate and assist you throughout the application process. We also offer a free loan application, free auto financing, and many other buy or lease options designed with you in mind. Worried about poor or no credit? Let our finance experts assist you! To get started on the pre-approval process, visit familyapproval.com today or use our online finance application.