Overview of the all-new 2020 Hyundai Sonata Chicago IL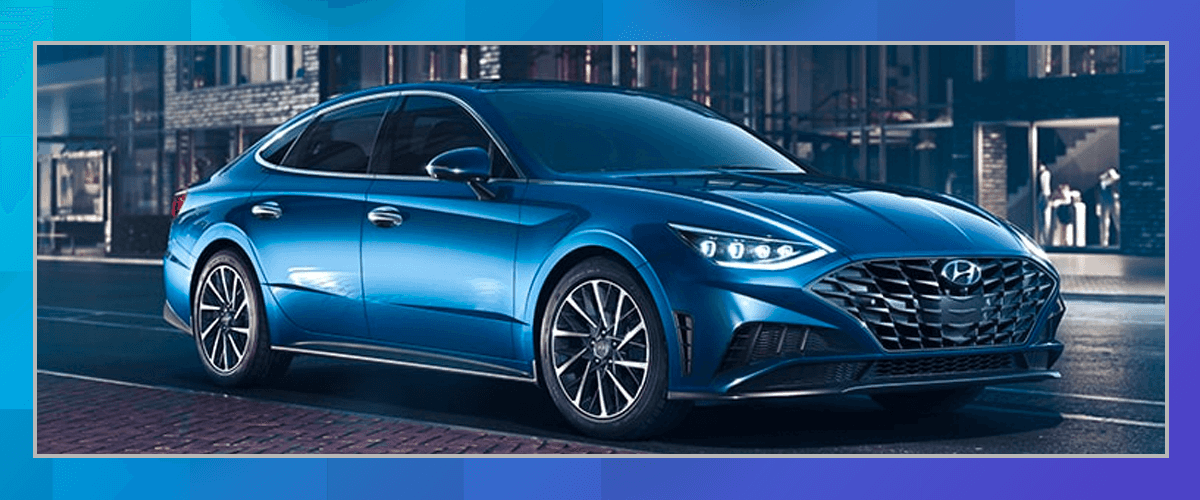 The all-new 2020 Hyundai Sonata, available in Fall 2019, will have a lot to offer. It is the eighth-generation design of this mid-size sedan and its new style does not disappoint! For more on this striking 4-door coupe, read the highlights here.
2020 Hyundai Sonata Luxurious Design Chicago IL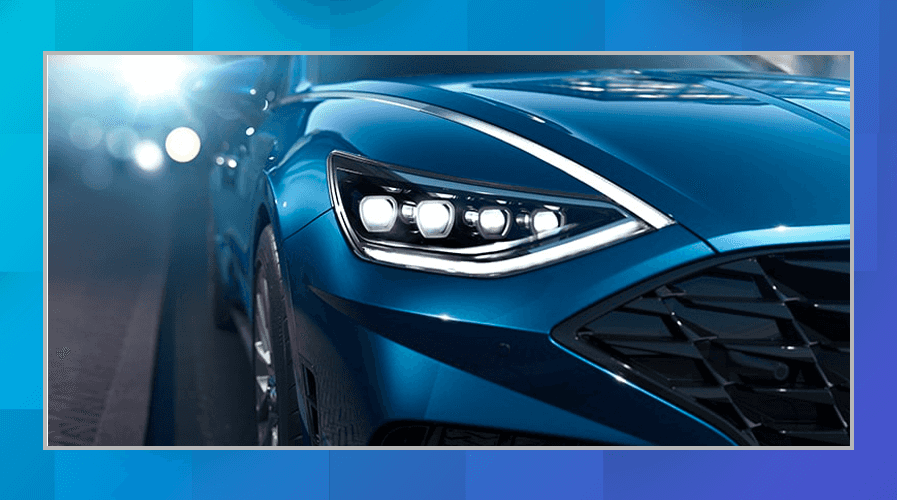 With a lower hood and overall profile, the all-new 2020 Hyundai Sonata has a distinctively different look than previous models. Its silhouette has sleek lines and curves reminiscent of luxury vehicles rather than an affordable sedan. One highlight of the new exterior design is a chrome strip that borders the headlights, extends towards the cab, and goes all the way around the side windows. The chrome gradually gives way to LED lighting as the strip gets close to and wraps around the headlight creating a unique, stunning effect. On the inside, the brand new 2020 Hyundai Sonata maintains head room even though the car is lower overall than previous generations. The cabin design is modern with premium details like an available wireless charging pad, available 12.3-inch instrument cluster and 10.25-inch touchscreen, available Heads-up Display, available heated and ventilated front seats, available Integrated Memory seats and side mirrors. A rearview camera, Smart High-beam headlights with auto on/off, and front USB charging ports come standard, while rear charging ports are available.
2020 Hyundai Sonata Cutting-Edge Technology and Safety Chicago IL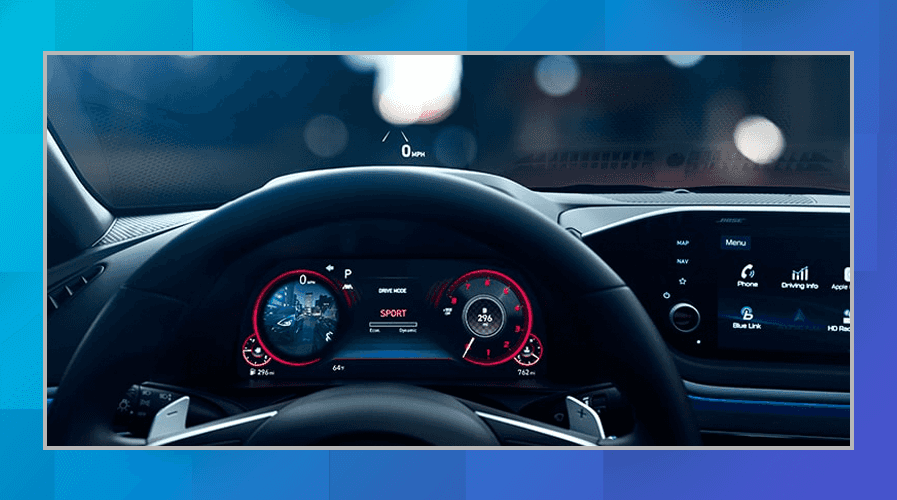 Of course, it's not just what's on the outside that counts. That's why the all-new 2020 Hyundai Sonata offers a wide range of state-of-the-art technology and advanced safety features. An especially impressive feature is the available NFC Digital Key, which makes it possible to open the doors and start the car using just your smartphone! Keyless entry and a push button start are also available. The 2020 Hyundai Sonata also has Shift-by-Wire, a technology function that allows you to change gears with the touch of a button. As for advanced safety and driver assistance technology, the all-new 2020 Hyundai Sonata has a total of 3 radar sensors, 3 ultrasonic sensors, and 5 cameras available. These make for a full suite of safety and assistance features, including available Remote Smart Parking Assist that will park your car for you even if you're outside on the curb or pulling out of a parking spot. This feature was previously only found in luxury vehicles only. Many other features are also available in the redesigned 2020 Hyundai Sonata, such as Blind View and Surround View Monitors, Forward Collision-Avoidance Assist, Lane Follow Assist, and Smart Cruise Control. The all-new 2020 Hyundai Sonata definitely takes the mid-size sedan to a whole new level.