2021 Hyundai Tucson Near Orland Park IL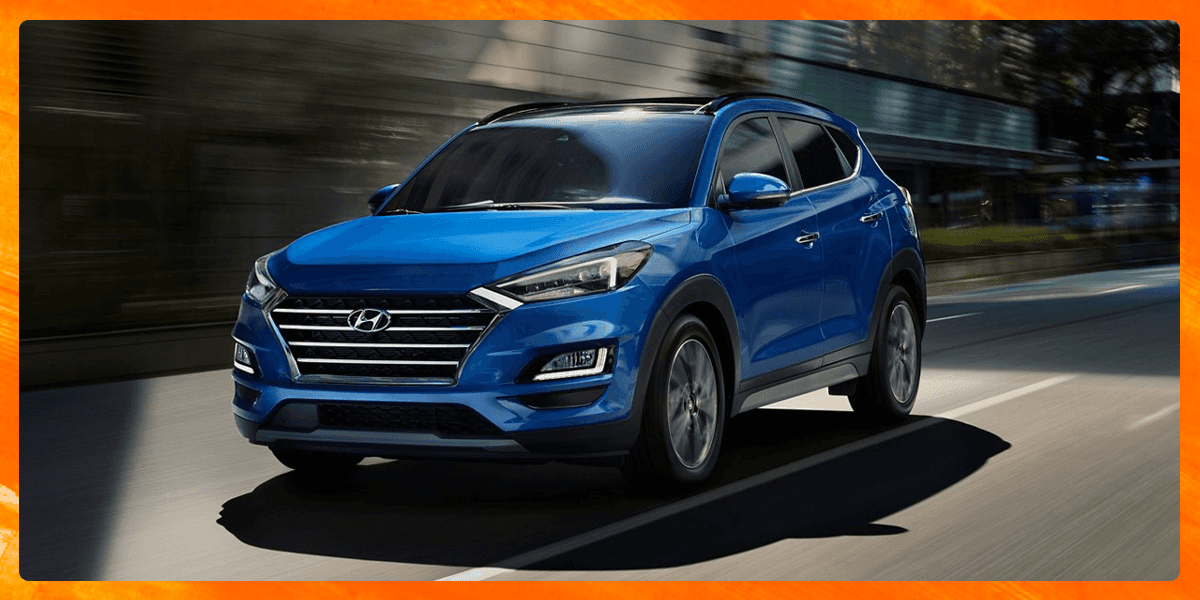 2021 Hyundai Tucson Near Orland Park IL
The 2021 Hyundai Tucson is a comfortable, convenient, and advanced SUV for all kinds of drivers. It offers a smooth and refined ride with a spacious cabin. The base engine is a 2.0-liter four-cylinder option with 161-hp and 151 lb-ft of torque. Feel free to upgrade to the 2.4-liter four-cylinder engine that gets you up to 181-hp. It can tow up to 2,000 lbs, which is more than its competitors. You can get the Hyundai Tucson for sale near Orland Park!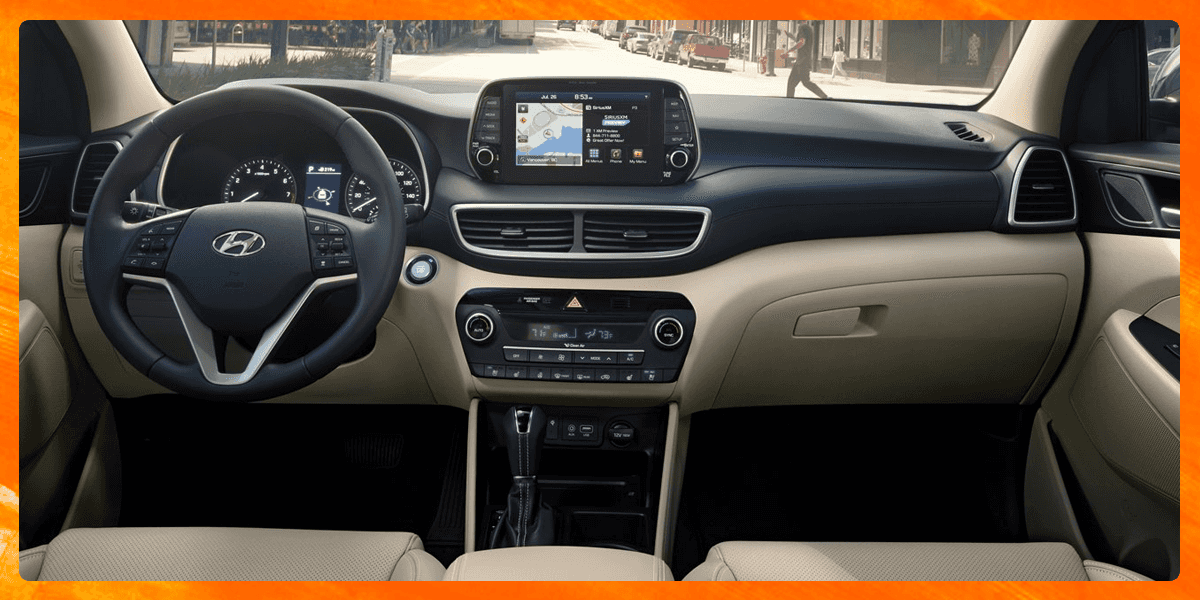 Hyundai Tucson SE For Sale
The Tucson has an 8-inch touchscreen while top trims get a 10.25-inch touchscreen with split-screen capabilities. The 2021 Tucson now offers hybrid drivetrains for the first time in the U.S. as well as two different wheelbase lengths. This new fourth-generation Tucson looks quite different from anything else in the segment with Daytime Running Lights that blend into the jewel-like shapes of the grille when they're off, and angular fender flares giving this SUV a modern look.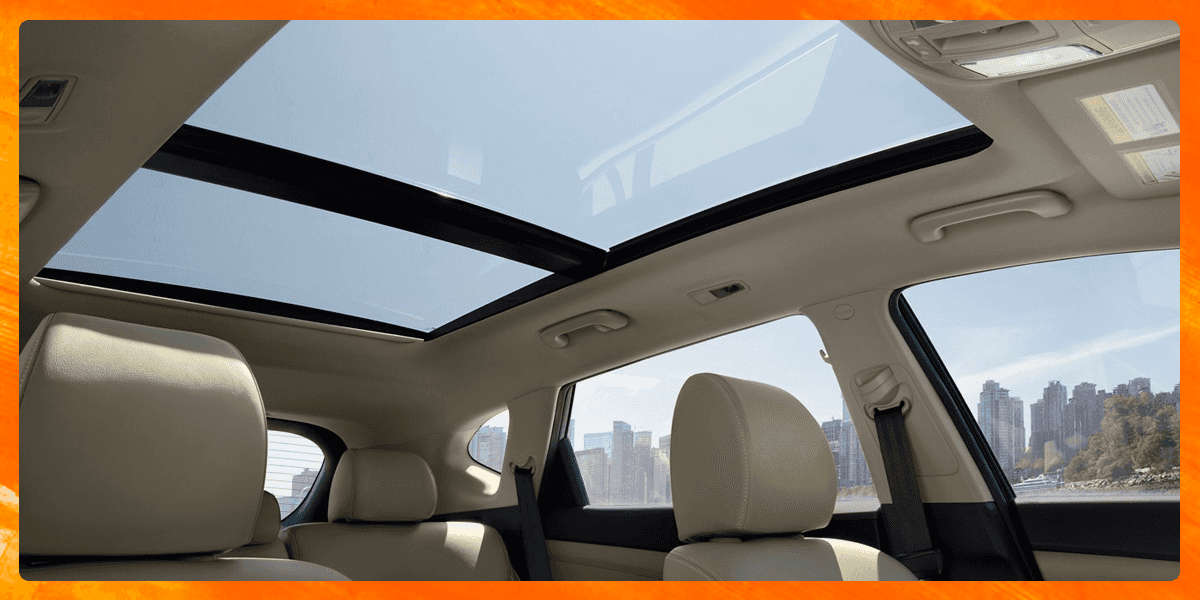 Certified Hyundai Tucson Near Orland Park
The Hyundai Tucson voice control is an innovative feature that has some key functions, including one you can say "warm up the car," and it turns on the heated steering wheel, heated seats and interior heater all at once. The 2021 Tucson comes equipped with Apple CarPlay® and Android Auto™, and allows you to connect two phones at one time, and switching between devices without having to connect and reconnect has never been easier. Get a Hyundai Tucson lease near Orland Park today!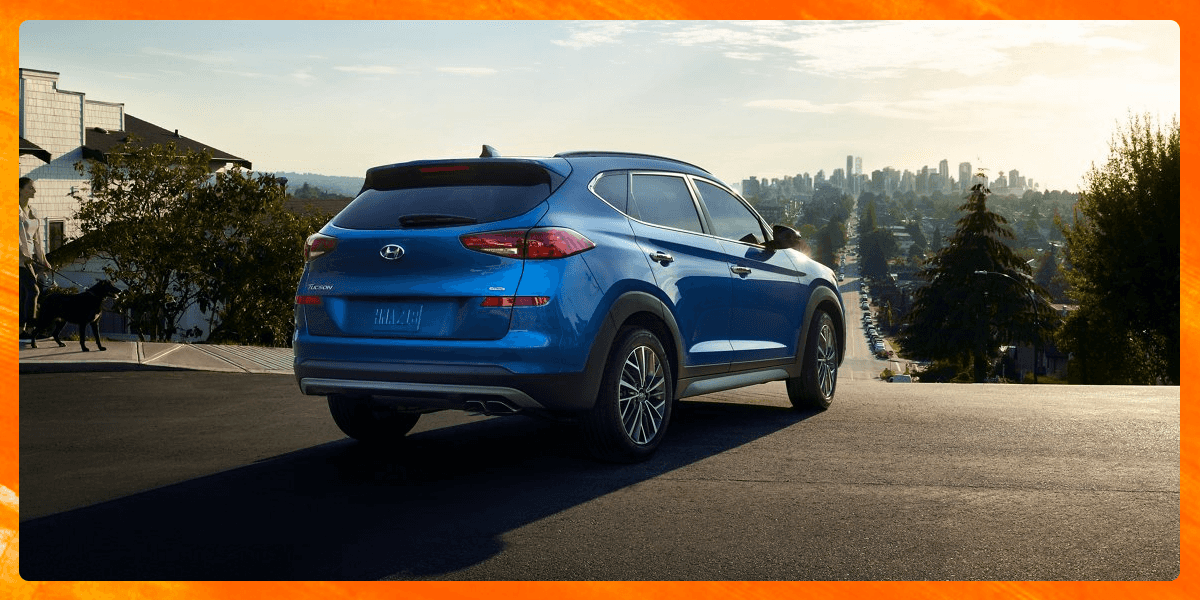 Hyundai Tucson Price Near Orland Park
The 2021 Hyundai Tucson near Orland Park offers a few hybrid drivetrain options: a plugless or plug-in hybrid mated to a 1.6-liter direct-injected turbocharged four-cylinder engine. If you're looking for a more powerful powertrain, the Tucson is the way to go with an output of 227 hp. The torque numbers suggest that this drivetrain is incredibly smooth and fun with the hybrid system contributing 258 lb-ft. of torque and the gasoline engine making 195 lb-ft of torque. Get the new Hyundai Tucson near Orland Park now! Whether you're interested in a pre-owned Hyundai Tucson near Orland Park or a new Hyundai Tucson, you can find both options at our Hyundai Tucson dealership near Orland Park today!