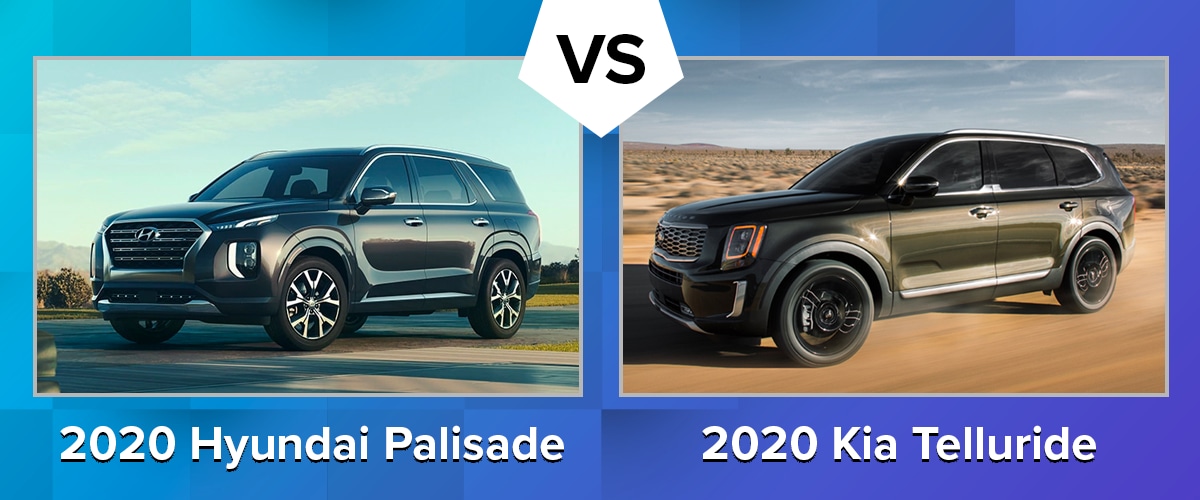 The 2020 Hyundai Palisade and 2020 Kia Telluride are new 3-row crossover SUVs that will be available in 2019. Although similar, there are some key differences that set the two vehicles apart. If you're not sure whether the 2020 Hyundai Palisade or the 2020 Kia Telluride will suit you better, or which will be a better fit for your family, learn about their differences right here.
2020 Hyundai Palisade vs. 2020 Kia Telluride Key Safety and Convenience Features Chicago IL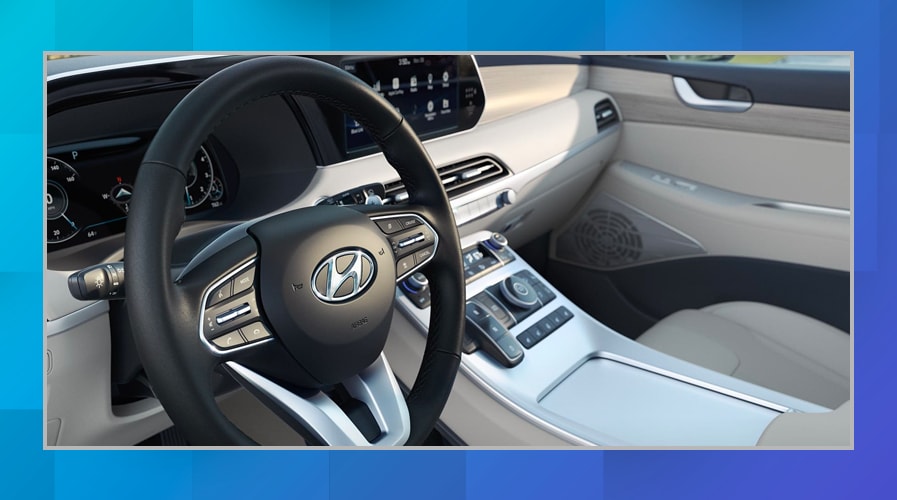 There are some features of the 2020 Hyundai Palisade that set it apart from all other SUVs in it class, including the 2020 Kia Telluride. The first class-exclusive feature is a Blind View Monitor, which displays a video feed of your blind spot right on the instrument panel cluster. Other class-exclusive features include an available Ultrasonic Rear Occupant Alert and an available In-Car Intercom with DriverTalk/Quiet Mode, perfect for families. Plus, the 2020 Hyundai Palisade has available 3rd-row power-folding seats and an available digital instrument cluster, neither of which are available in the 2020 Kia Telluride.
2020 Hyundai Palisade vs. 2020 Kia Telluride Overall Style and Interior Details Chicago IL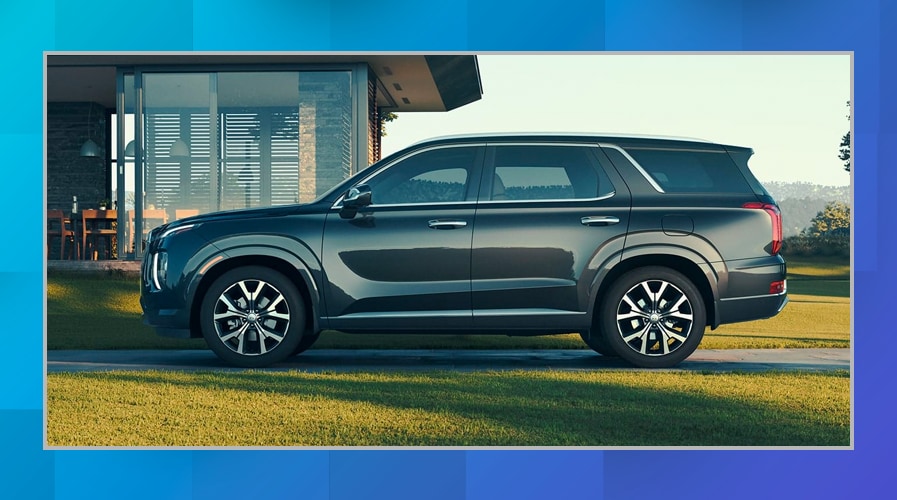 Although the 2020 Hyundai Palisade and the 2020 Kia Telluride are very similar in size and have identical engine capabilities, their styles are quite distinct. The 2020 Hyundai Palisade has a light, flowing and sleek design compared to the 2020 Kia Telluride's boxy exterior. Overall the 2020 Kia Telluride goes for a more rugged and sporty look, but actually its on and off-road capabilities are exactly the same as the 2020 Hyundai Palisade. The 2020 Hyundai Palisade also has a larger, more noticeable grille and eye-catching chrome accents. Both SUVs have standard eight-speed automatic transmission and front-wheel drive, with available all wheel drive, but the 2020 Hyundai Palisade has a modern electronic shifter vs. the 2020 Kia Telluride's more traditional shifter. The various differences between these two 3-row crossover SUVs make for a different feel for each vehicle.