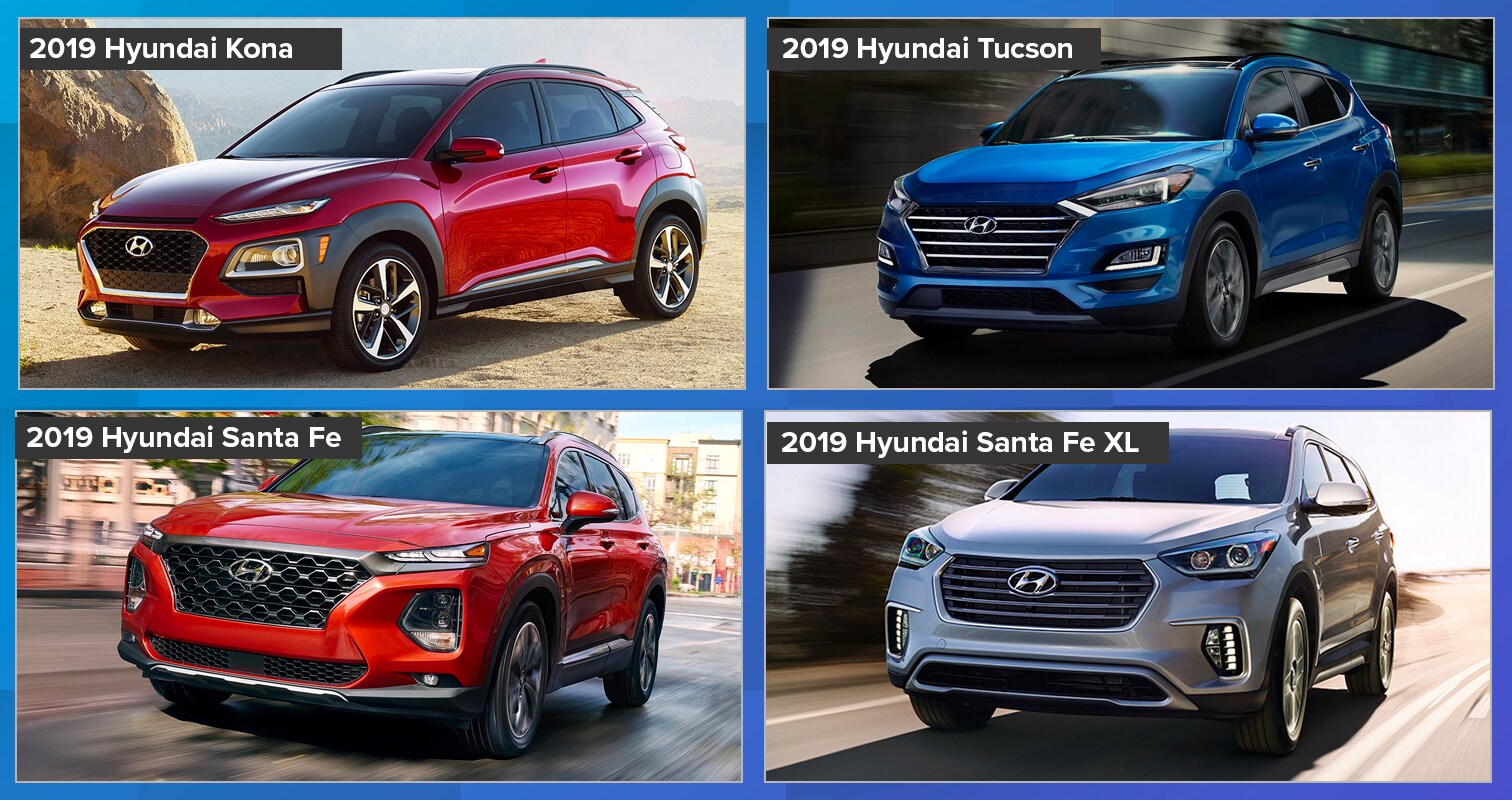 Hyundai has several outstanding options for a new SUV. Whether you are looking for something rugged, something family-friendly or something spacious and stylish, Hyundai has the SUV for you.
2019 Hyundai Kona - Capable and Compact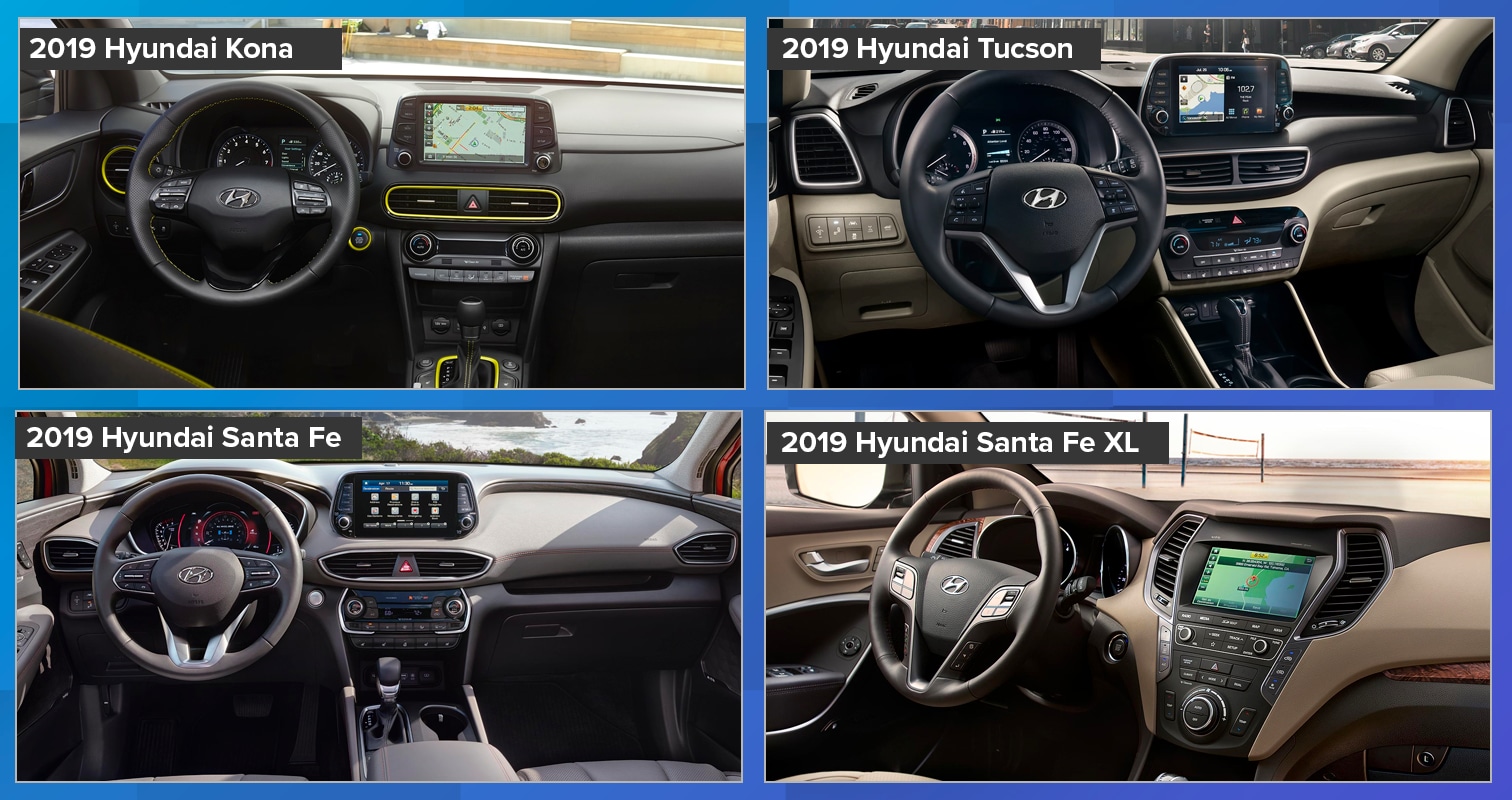 Turn to the 2019 Hyundai Kona for incredible safety features and an all-around excellent SUV. The 2019 Hyundai Kona has received awards and accolades galore, including North American Utility Vehicle of the Year. A subcompact SUV, the 2019 Hyundai Kona is perfectly sized and fully equipped. Choose the 2019 Hyundai Kona if you need an SUV that can perform in all four seasons; it has available All Wheel Drive and the latest safety features means you can count on the 2019 Hyundai Kona to get you where you need to go. Plus, it is a versatile SUV with space for all your equipment including your whole crew!


2019 Hyundai Tucson - Stylish Performance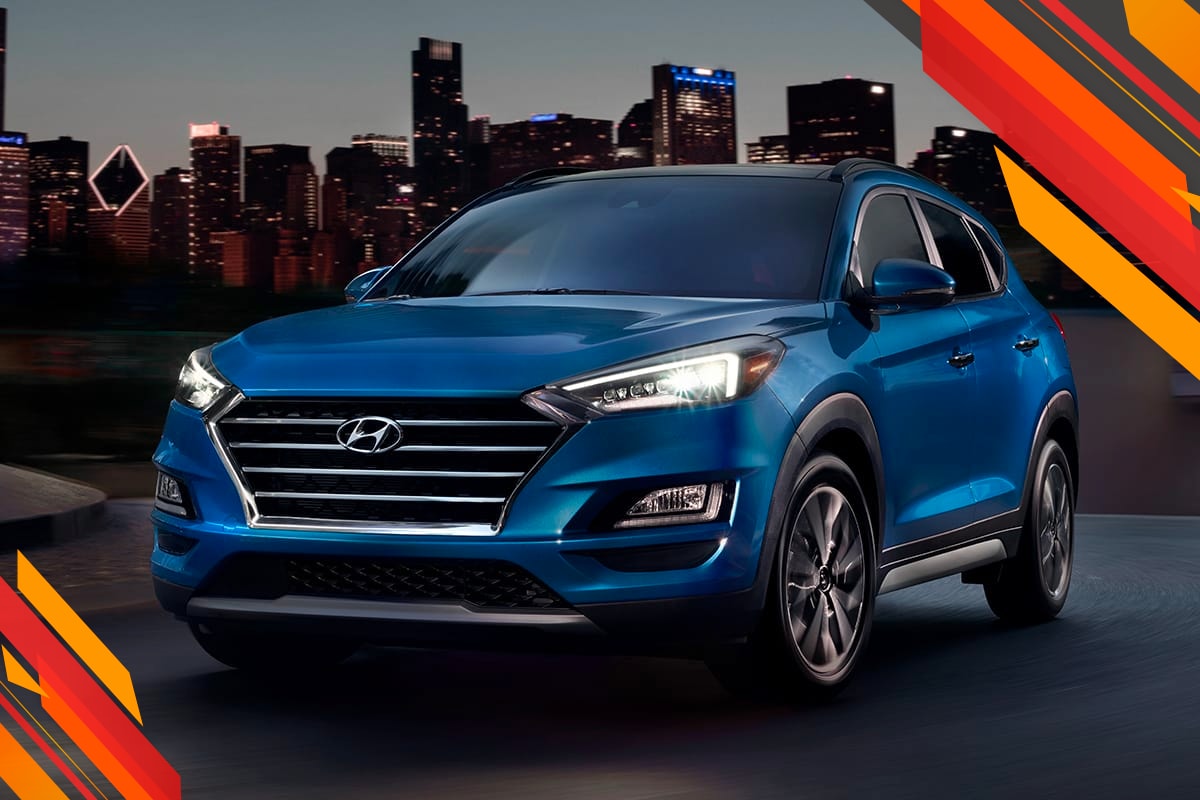 For beautiful luxury inside and out, check out the 2019 Hyundai Tucson SUV. Features like a chrome hexagonal grille, alloy wheels and an aerodynamic spoiler make the 2019 Hyundai Tucson a stylish SUV. It also has an expansive interior and a panoramic sunroof that provides additional light as well as the feeling of even more space. In addition, the Hyundai Tucson is modern and fuel-efficient, getting up to 30 MPG. It has optional All Wheel Drive and comes standard with 6-speed automatic transmission with SHIFTRONIC®. Choose the 2019 Hyundai Tucson when you want an unmatched combination of style, space, and performance.
2019 Hyundai Santa Fe - Family Safety and Convenience
The 2019 Hyundai Santa Fe is an exceptional and family friendly SUV. It has innovative safety features and tons of cargo space. With HTRAC® All Wheel Drive (AWD), power, torque and braking in the 2019 Hyundai Santa Fe are controlled at each wheel individually. This makes for better traction and handling in all kinds of weather. The 2019 Hyundai Santa Fe heads-up display places important information right in front of you. For further convenience, the Hyundai Santa Fe has power fold-down seats and a hands-free liftgate. This five-passenger SUV truly has everything your family needs!
2019 Hyundai Santa Fe XL - Luxurious Space
Spacious and stylish, the 2019 Hyundai Santa Fe XL is everything you're looking for in a three-row SUV. Standard features in the 2019 Hyundai Santa Fe XL include Blue Link, which means you can use your smartphone to start or lock your car, set the climate control and more. Innovative available features in the 2019 Hyundai Santa Fe XL include heated and ventilated front seats, a hands-free liftgate, Automatic Emergency Braking and plenty more. Also, the 2019 Hyundai Santa Fe XL has more interior volume and more third-row legroom than its competitors. All this on top of Hyundai's outstanding safety ratings make the 2019 Hyundai Santa Fe XL a top choice among all the SUVs out there.