Top 5 Features For You in the 2021 Palisade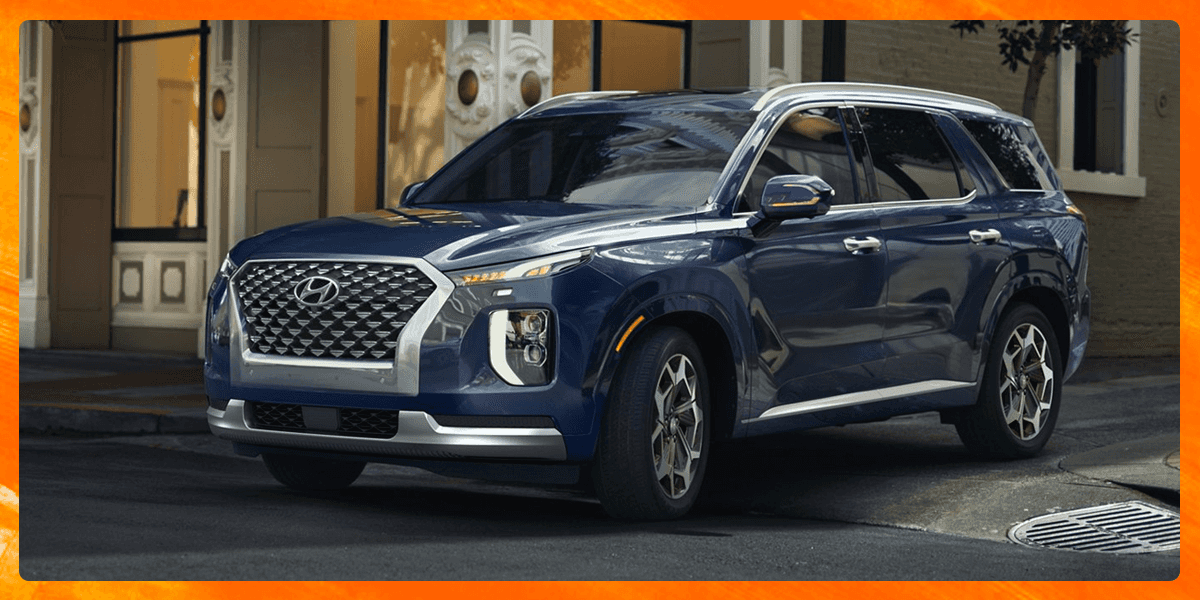 Top 5 Features For You in the 2021 Palisade
There are many reasons to love the Hyundai Palisade. It's an upscale SUV that has incredible 8-Passenger seating with a second row bench. Plus, the new Calligraphy trim provides ultra luxe features such as 20-inch alloy wheels, quilted leather interior door panels, and premium front and rear fascias giving you leisure as well as comfort. The Palisade has some incredible features but we're highlighting five in particular that we know you'll love!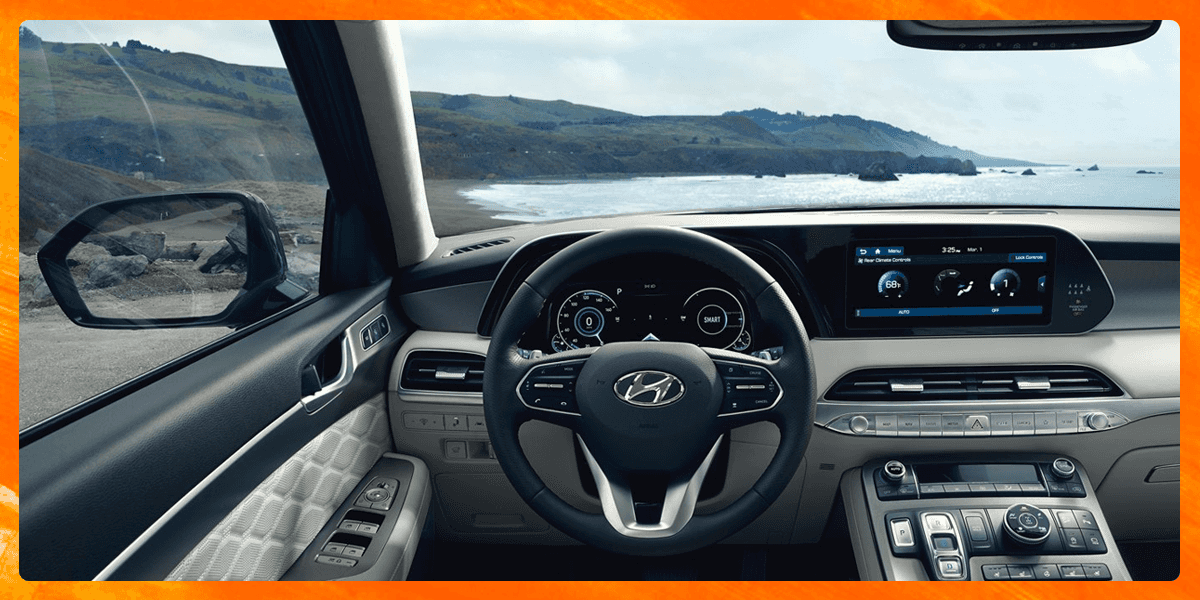 1. Blue Link® Connectivity
The Palisade has Hyundai's award-winning Blue Link® connected car features. Simply download the MyHyundai app on your phone and you can conveniently do many things such as lock and unlock your Palisade, and even start your engine remotely. Plus, it has app-based driver presets. If you like to share your Palisade with your spouse or friend, two drivers can set their seat and mirror positions to a memory function and the Palisade will remember their preference settings. Plus, with your Amazon Echo® or Google Home™ device, you are also able to use voice control to start the engine and set the interior temperature in your Palisade remotely.
2. Blind View Monitor
The Palisade Limited trim models come with a fully digital gauge cluster. When the turn signal is activated, this system can display a little video feed of the Palisade's blind spot on the side the turn signal is on, which helps you prevent collisions when you are merging lanes on the highway. This can be incredibly useful in helping you stay in control and be alerted in case you're close to another vehicle preventing collisions.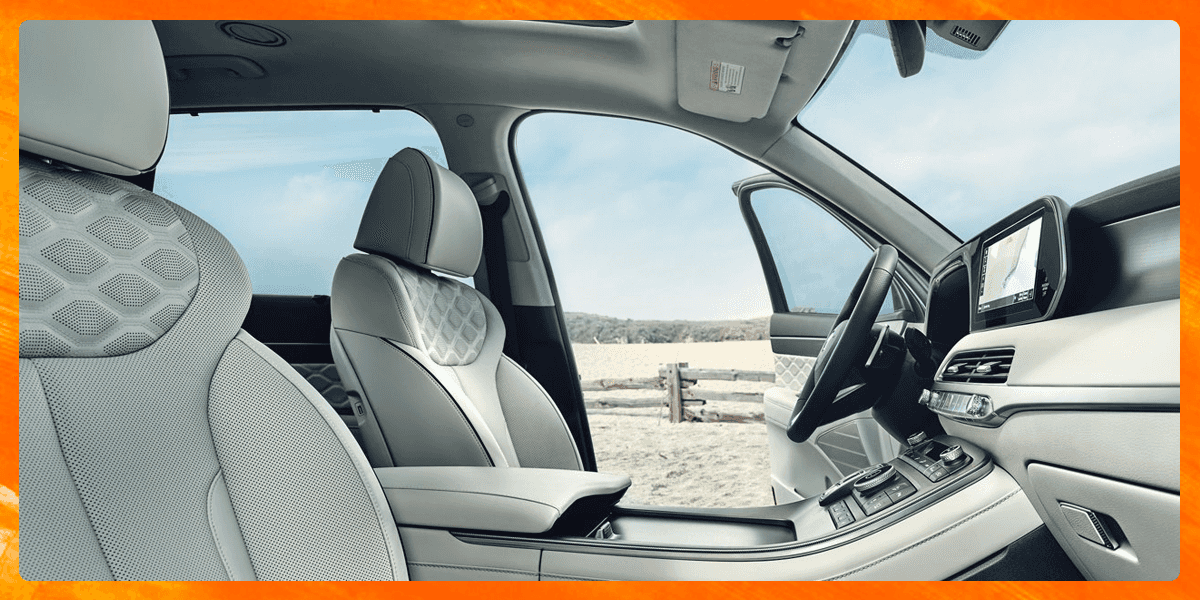 3. Side Exit Assist
Safety assists are always helpful and the Side Exit Assist is one of the Hyundai Palisade's top features! It uses a rear-facing radar to give you a warning before exiting the vehicle that a vehicle is approaching from behind. The Side Exit Assist system can even lock the back doors so passengers don't accidentally put themselves in danger in case a vehicle is approaching.
4. 12.3-inch Full Digital Gauge Cluster
This feature is offered on the Limited trim of the Palisade, but if you're interested in this 3-row SUV, we would recommend opting for this trim that offers the 12.3-inch full digital gauge cluster infotainment system. It is incredibly clear, simple to use, and it will impress you at first glance.
5. Two-Speed Power Rear Liftgate
Power liftgates are always a useful feature on new vehicles, but Hyundai does it even better. On the Palisade, you can control the speed with which the liftgate opens. So you can set it to open fast or more slowly depending on your preference.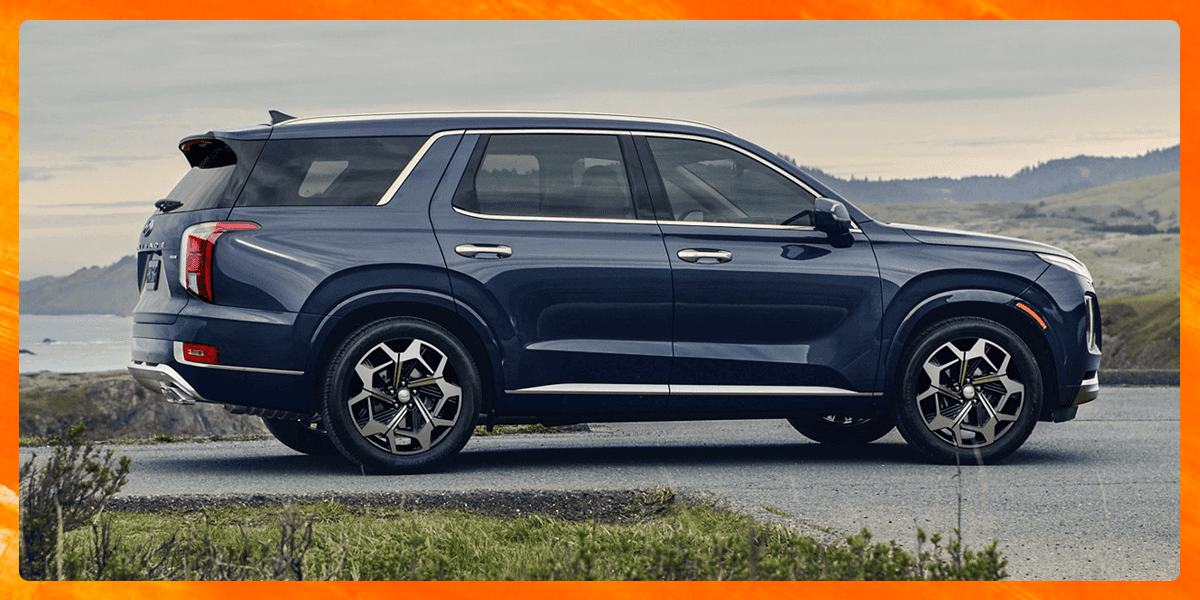 2021 Hyundai Palisade at Family Hyundai
Check out the impressive new 2021 Hyundai Palisade in all its glory at Family Hyundai. If you're interested in taking a look at this exciting SUV and learning more about its features, call or visit us at Family Hyundai today!