Hyundai Latest Technology Chicago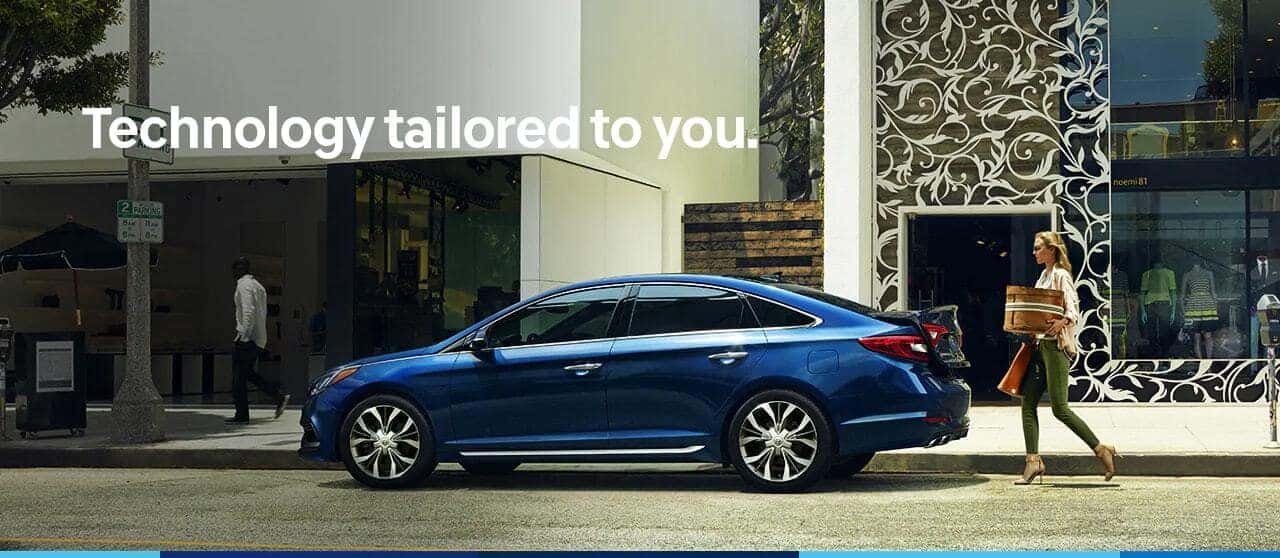 We know you can't live without technology, that is why Hyundai takes innovative technology to the next level. To create the ultimate driving experience, we utilize state-of-the-art technology for the perfect balance. Hyundai automotive technology is always evolving and built to trust, only a few qualities that make it like no other.
Hyundai Technology Chicago IL
At Family Hyundai in Tinley Park near Chicago, IL we make your driving experience everlasting, it doesn't just end at the time of purchase-it begins there. When we say smarter vehicles, we mean it. From smart parking assist (SPAS) features to human machine interface (HMI), you will feel like you're out of this century! Visit our dealership near Chicago to discover the endless possibilities that the future of technology holds for you in your new or pre-owned Hyundai.
In a world where everyone stays connected, your new or pre-owned Hyundai will help you stay in touch while on the move. With Hyundai technology, you have the option of integrating your smartphone functionality through Apple CarPlay™ or Android Auto™. You can listen to your favorite music, send messages, navigate to new places, use your favorite apps, and much more.
The most fascinating part of it all, is that you can access all of these through Hyundai Blue Link® on your smartwatch or smartphone. Blue Link® makes your life a lot less hectic by being able to start your car, adjust the heat or air conditioning, and even lock or unlock your doors at the tip of your fingers!
Hyundai Technology Features Chicago IL
Not only are Hyundai vehicles more comfortable and convenient, but with these exclusive technology features, staying connected has never been this easy.
• Integrated Memory System- Allows you to store two different customized driver seating and side mirror positions at the touch of a button
• Multiple USB ports (including one in the back of the Santa Fe)
• Inclusive Voice Recognition, App capability, HD Radio™
• Standard SiriusXM Satellite Radio
New Hyundai Technology | Family Hyundai
On top of these technology advancements, your driving experience will be enriched further with more enhanced technology features such as:
• Heated rear seats
• Hands-Free smart trunk
• Infinity ® Speakers
• Wide variety of touchscreen options w/ colored text display
Let Family Hyundai in Tinley Park, IL near Chicago find the ideal new or pre-owned Hyundai vehicle with the latest technology. Stay comfortable and cozy all year long with Hyundai's countless technology features while never having to miss a second out of your connected world. Stay tuned for more technology updates by checking out our online inventory or visiting our dealership near Chicago today!