Family Hyundai Refer-A-Friend Program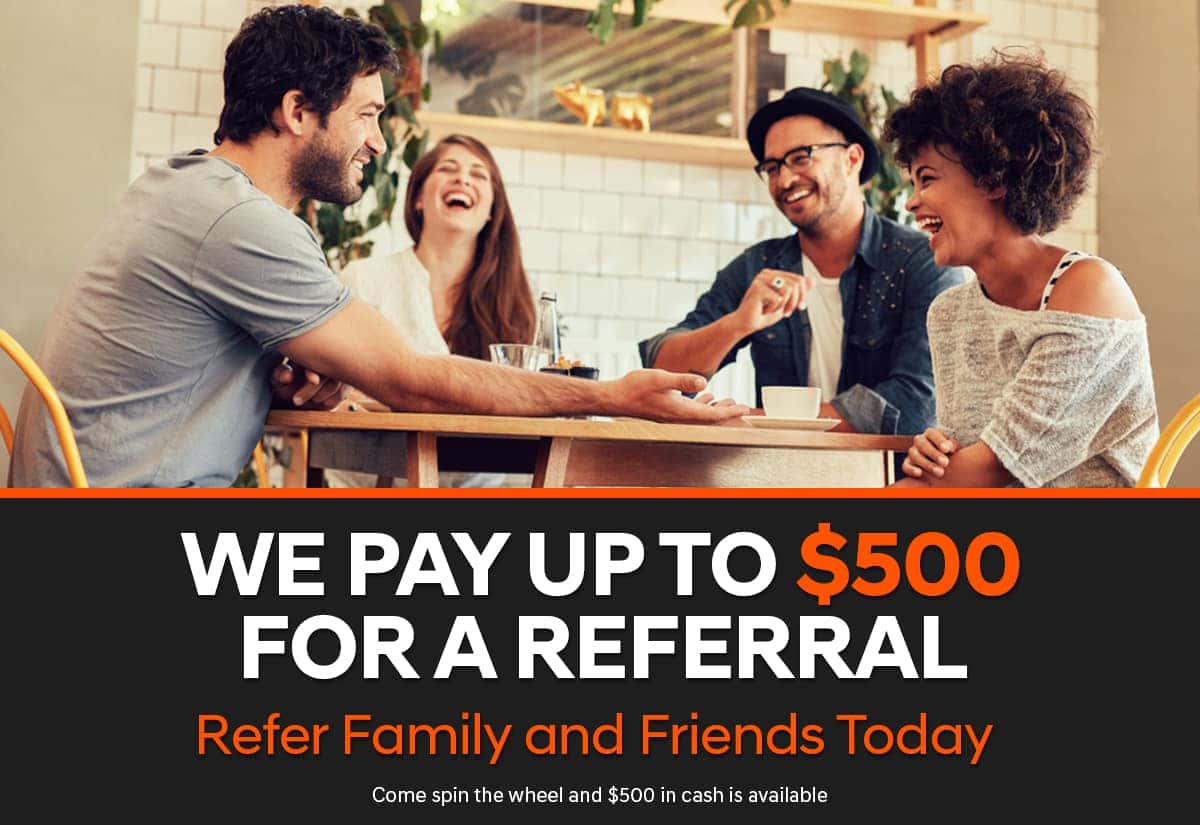 Family Hyundai Refer-A-Friend Program
We want to reward customers like you for your brand advocacy and loyalty. Our refer-a-friend program allows anyone to earn an available $500* each time he or she refers a new customer to purchase a new Hyundai vehicle. In order to qualify for the referral incentive, all you need to do is follow 3 simple steps!

Start The Form Below
Start filling out the required information listed on the form below.

Refer Friends
Within the form, list your referrals (family, friends, etc.) that are interested in purchasing a new vehicle.

Earn Rewards
If any of your referrals purchase a new vehicle with us, you are eligible to receive an available $500* from Family Hyundai! It pays to have good friends.
*Applicants must spin a wheel at the dealership and are eligible for an available $500 in cash prizes.