Smart Park Feature 2020 Sonata Hybrid Chicago IL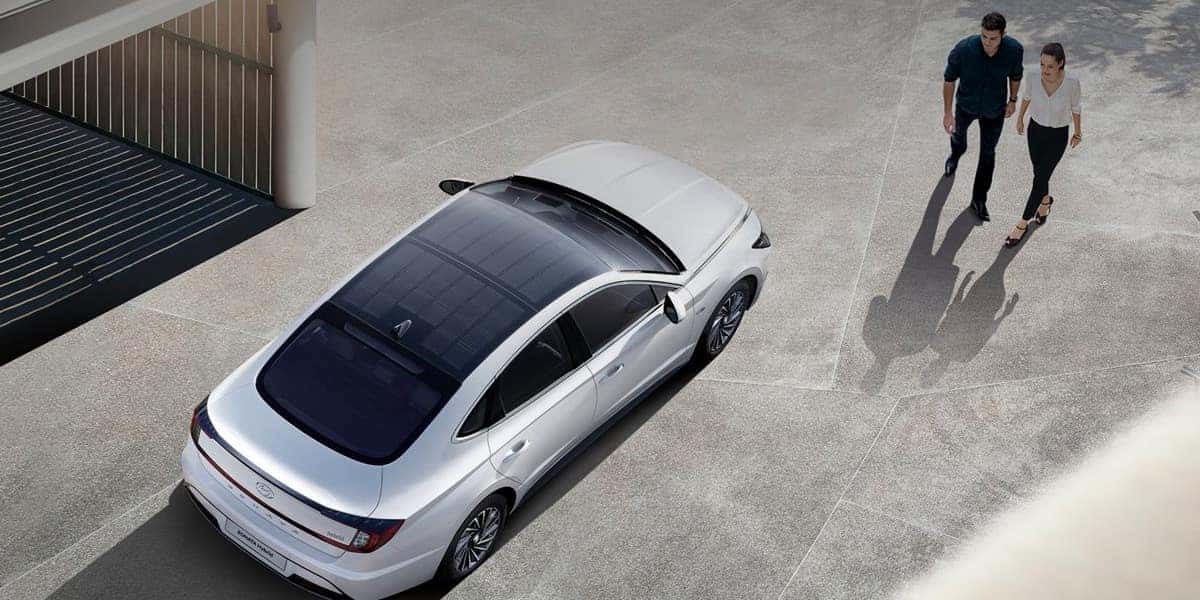 If you're looking for a smart car with a smart park, the 2020 Sonata Hybrid is it. The 2020 Sonata Hybrid is redesigned with a 2.5-liter four-cylinder engine as its base mill, and has an EPA-cycle 52 mpg combined, with 50 mpg city, 54 highway, which is a major change from the previous model. If you need a big, roomy sedan but can't plug in, the Sonata Hybrid's 54 mpg highway rating is likely the best on the market.
Just looking at the 2020 Sonata Hybrid you'll find it has near-perfect proportions that transform this four-door into a coupe-like wonder, from its smooth hood to its fastback rear design. This new and redesigned Sonata has turned the page on the predictable styling, for a midsize sedan that is anything but typical, you'll want to get your hands on it as soon as you can.
Smart Park Feature 2020 Sonata Hybrid Chicago
To get the Smart Park feature, it is available on the top Limited trim level of the 2020 Sonata Hybrid. This feature can maneuver the car into and out of tight parking spaces without a driver present at the car controls. There are two ways to initiate this operation. First you can hit a button before you exit the car, or if the car is parked, you have to remote-start it first. Then you can control the parking function with forward and reverse buttons on the key fob. It really is as easy as that, so you won't have to worry about parking in tight spots any longer.
2020 Hyundai Sonata Hybrid Solar-Roof Chicago
The 2020 Hyundai Sonata Hybrid gets excellent range and fuel economy, but among the most attractive features is its built-in solar-roof system that charges the sedan's 12-volt and hybrid batteries.The solar panels can add roughly 700 "free miles" of driving per year, (who doesn't like free stuff?) or two miles of range per day, which can make life a lot simpler as you'd spend less time at the pump. Eco-friendliness is the new catchphrase of the automotive industry, and Hyundai is not far behind. Not only is solar-roofing great for you miles, but also eco-friendly as well.
2020 Hyundai Sonata Hybrid at Family Hyundai Tinley Park
Visit us at the Family Hyundai near Tinley Park to learn more about the 2020 Hyundai Sonata Hybrid and check out our other wide variety of sedans, crossovers, SUVs and more! We work with people like you every day to find the perfect Hyundai vehicle. Call or visit us today and we'd be happy to take you on a Hyundai ride!